Now that it's winter and the weather loves to keep my hair brittle, I apply at least 2 types of moisture into my hair. Either water and oil or water and a good cream/butter. I noticed the oil sometimes doesn't give me the full coverage I need. In Atlanta, I go for an oil like olive oil or rose oil, but for the holidays I'm in Michigan and my hair needs a thick consistency applied to it to maintain the moisture I put in on wash day. I will do a full wash day routine soon as well, because things have definitely changed from my last post on it.
here are my current favorites
1.
Alikay
Naturals
Shea Yogurt Hair Moisturizer
This is my #1 go to. At first I swore by
SheaMoisture's
Coconut & Hibiscus
Curl Enhancing Smoothie but I found this and it's worked better for me.
It works great with moisture and carries a lovely, but strong smell. I always gets compliments and my hair instantly feels softer. And most of time I don't need to add moisture in my night hair routine because it's still in my hair, being that it's such a heavy, and thick consistency product.
Buy This If Your Looking For:
High moisture
Thick consistency
Fruity, great smell
3a-4c hair type (it may be too heavy for 1a-2c hair types)
2.
Cantu Coconut Curling Cream
Now this is my "when I'm out of #1" type of product or if I'm feeling for more of my curls to pop then I use this. It's good with keeping my twistouts defined and doesn't have a strong smell. The coconut oil works great because I get that combo of oil and the cream. This is a great light moisturizer as well.
Buy This If Your Looking For:
Light to medium moisture coverage
Think consistency
Oil and cream mix
Sensitive scalp/hair (some people can't tolerate too many fragrances on their hair, so this is great)
How I use them:
I would take off my bonnet then take my hair out of the pineapple style (pineapple is pictured below and is great for keeping the previous day look). Then I add a bit off water from my spray bottle all over the hair. Next, I grab the moisturizer of choice for that day then apply it all over and fluff!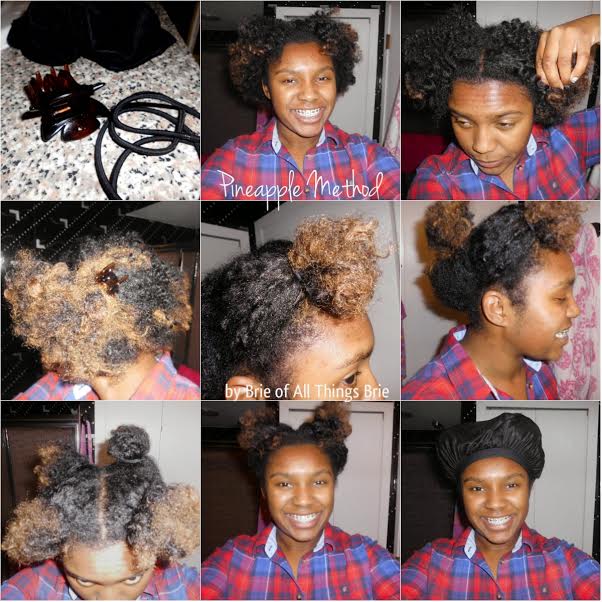 Thank you for reading,
see you in the next post!
- you are a magnet for abundance-