Good Morning Dolls!!
This morning I'm starting the day with the holiday special.Here is it, Enjoy!
From the faux fur coat to the leather pleated skirt, this holiday season is taking a new twist!The trends now are more warm and cozy with a whole lot of individuality of color rather than the old simple vest with the brown basic boots. As your A&E and opinion writer I'm coming to you with the top 6 holiday trends! What's been in and what's out.The holidays fashion itself should express not only fun and joyful energy but warm and different. To help you out this season I'm coming first with the black leather knee high boots! I currently own a pair and there extremely comfortable, warm and beyond vintage, street chic. They add the perfect "twist" to any style. Pairing it will a bold pencil skirt to wearing them with some retro skinnies. You can basically wear anything with these knee high boots to add that extra accessory we all want, the boots being black only makes it a bonus.
I'm going to be completey straight with you ; I'm a sucker for the oversized sweaters, espeacially in the winter! Not only are they excessively warm, but there really easy to pair with different pieces in your closet. There fun, cozy, and very stylish, because there so big and warm your can throw on a vest and hat and be out the door. Although there are those people who pair oversized sweaters with the work bottoms or accessories. Here's a tip, always juxtapose the heavy knits and bulky shapes with sleek and slim or the short-fitting bottoms like miniskirts, cropped trousers, and skinny jeans. Once you've mastered the silhouette, elevate your look with comfy and cute shoes and some accessories. Dressing with oversized sweaters will then feel effortless and easily glamours. Also if you're wearing something really loose or flowy on top( whether the oversized tee or sweater), your best bet is to wear something tighter on the bottom. Thick leggings (either patterned or solid color depending on the top) works.So, at the 5th od the top 6 holiday trends comes the oversized sweater!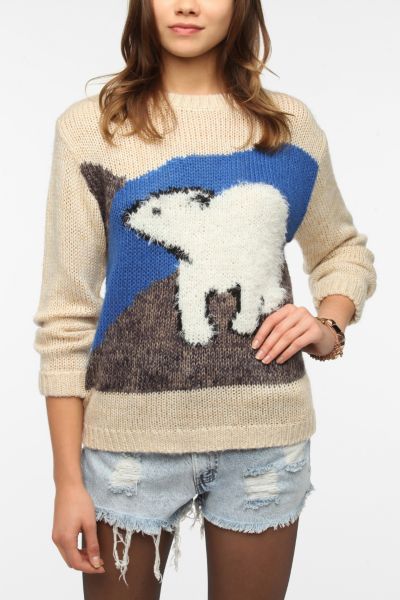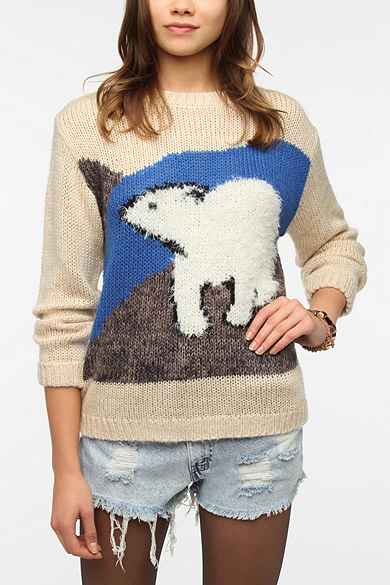 Heading next to the 4th of the top 6 holiday trends is the printed jeggings! From the leopard to the zig-zags, there all very chic and comfty, "the double c" I like to call it! You can pair them with oversized sweaters to the claasic button downs. In these you can actually move around! You can jogg in these, dance, be the silly you or just relax. If your looking for the more formal side of the jegging look go for the leather pair or the basic zig-zags/stripes and pair it with a dressy shirt and one piece of a flashy necklace.
Style Tip: Don't over do your accessories, the printed jeggings are accessorized enough!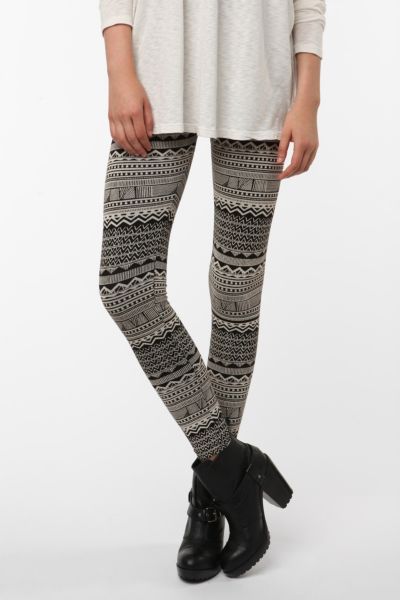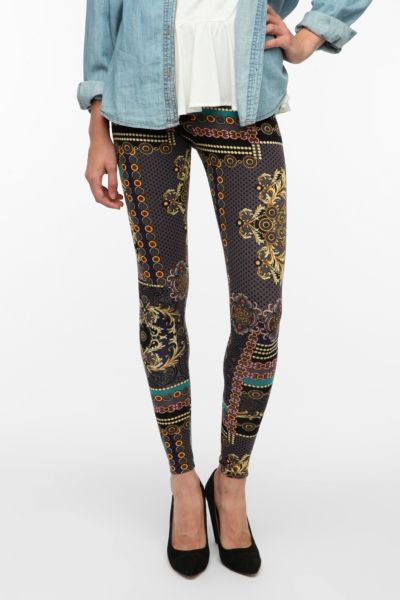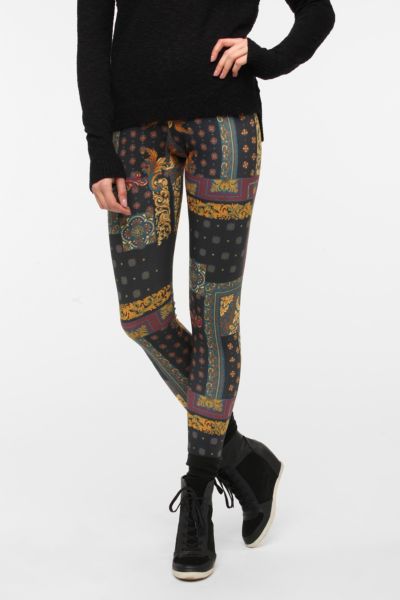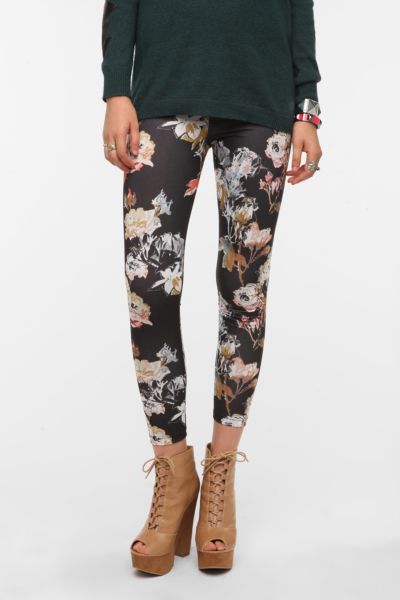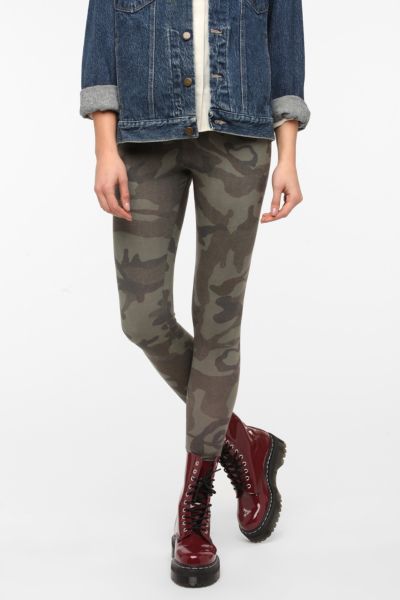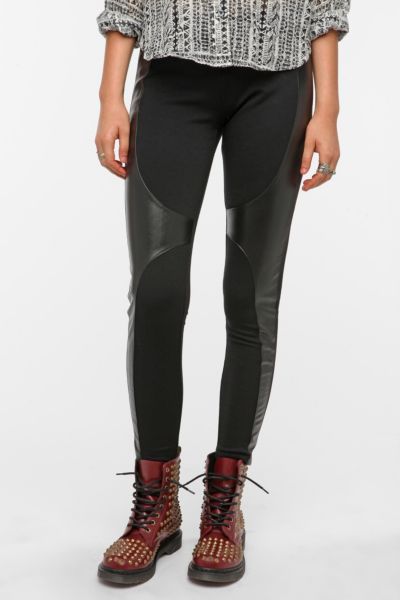 Coming with the 3rd top 6 holiday trend is the chic, warm scarf!
The scarf is the best transition and staple piece that you can have in your closet. This season we're seeing a variety of styles, colors and prints.With scarves you can do any style or look and make it work. To finish off the scarf look you can either pair it with some big hoops, studs or you can go completely bare! Scarfs automacticlly add that warm and cozy feel. With a oversized sweater, knee high black leather boots and some jeggings ,will defintley fit the retro, cozy and comfy look. There are many ways to style your scarf .In the winter, one of the easiest ways to bundle up is with a loop scarf, frequently known as an "Affinity" scarf. For all but the hottest days, a sheer wisp of a scarf can be used for an eye catching accessory. Remember that leopard prints are now considered neutrals that go with anything. Leopard prints can be worn with colors and even other prints.Vintage scarves are hot and highly collectible. Really nice ones can be found of Ebay, Forever 21 or Urban Outfitters.
I'm just now falling in love with the peplum trend.It gives such a chic, defined and a finished look. Wearing this trend gives that desired hourglass figure and can be dressed for anytime of the day. The peplum trend ranked to the 2nd top 6 holiday trend! Christian Dior was one of the main designers to carry this look into high fashion during the late 40's and even into the 50's. Dior the added flounces to the waistline of jackets as part of the "New Look," which was characterized by a small, nipped-in waist and full skirt falling below mid-calf length, which emphasized the bust and hips. I love the high-waisted peplum tops that can be worn over a tight fitting dress or pencil skirt. Vera Wang says, "a peplum is a play on proportion to make the waist look smaller," and I fully agree! Some women are really self conscious about any extra fabric around the hips but in actuality the extra fabric only makes you look smaller. Whether you wear it with tight tailored pants, a maxi skirt or a jacket.
It's been a big year for fashion, especially in terms of trends. We've seen everything from ombre to oxblood on the streets and on runways, but what really set off the trends of the fashion forecast and has been the number 1 trend that's been constantly in and out and also that's extremly comfortable and perfect for the holiday style this season as well as past seasons is the classic trench coat! This versatile trench coat is a wardrobe must have. It's a true classic, that defies time. The trench coat can be worn with sportswear or will do just as well for you on that special evening out. The trench coat has been around for a very long time, and is most likely going to be around for some time to come.
The first trench coats were waterproof and usually calf-length, the funny thing is they were not called a Trench coat, they were called Macintosh's. Named after Charles Macintosh.In fact even today, after all these many years, in England the "trench coat" is still referred to as a "Mackintosh".Then in 1856 Thomas Burberry,a businessman from Hampshire England, considered the Mackintosh coat as problematic. Due to its heavy waterproofing material the garment could be very uncomfortable to wear. Burberry began working with cotton fabric that would give it a ore breathable, comfortable feeling when worn. Burberry decided to iport Egyptian cotton. He milled this cotton into a very sturdy long staple cotton fabric, which he called "gabardine twill". The new resultant woven gabardine twill used no rubber what so ever. The fabric was not only very durable, but had breathe ability, while still great at repelling water. Burberry the in 1879, started creating trench coats for his line.One of the first original Burberry trench coats was included in the First World War airmen's military uniform. Today the trench coat is considered to be a classic garment. Throughout the 1990's the " House of Burberry" now known as just "Burberry", has employed various international designers to make sure the trench coat is stylish and updated yearly, to insure that the Burberry image stays up globally.
If you want to give the trench-coat an everyday approach, wear it in a few different ways: open and swinging, tie the belt in a knot, or wear it belted and buttoned. If you're going casual, pair it with a simple tee, your favorite jeans and a pair of cool sneakers for a very laid-back appeal. Or if you're looking for a more polished look, wear it buttoned-up and knotted over slim black jeans and ankle booties.
If you're a fashion-forward and really looking to stand out, than choose one in leather or cable knit. Accessorize then with some classic black pumps.You just can't go wrong with the trench coat!
That's all for now dolls! Hope you enjoyed The Top 6 Holiday Trends! This holiday season should be two words : Fabulous and Glamourous.
Happy Holidays!